15 University Teams Selected for 2017 Bay Area Global Health Innovation Challenge
/
Friday, 05 May 2017
/
Published in
News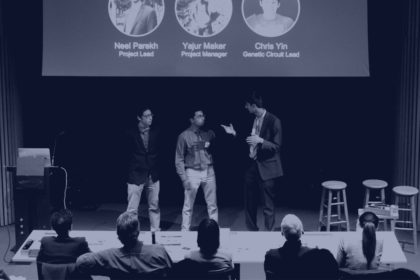 On Saturday, May 20th, 2017, from 4:00 PM – 8:30 PM, San Francisco Bay Area universities and the HealthRoots Foundation for Global Health will come together to host the annual Bay Area Global Health Innovation Challenge. Hosted this year at the Li Ka Shing Center on the UC Berkeley campus, the annual event draws upon the San Francisco Bay Area's range of expertise in innovation, social entrepreneurship, healthcare, and the academic sectors. The competition, which was launched last year at the 2016 Consortium of Universities for Global Health (CUGH) conference in San Francisco, offers the opportunity for undergraduate, graduate, and post-graduate students from universities worldwide to present low-cost and high-impact innovations to a panel of judges–experts in global health, social entrepreneurship, and venture capital.
The winning team wins the HealthRoots grand prize of $10,000 in seed funding, and depending on who they impress during their pitches, the potential for other mentorship and funding.  
This year, 15 teams were selected to convene at UC Berkeley, hailing from Rice University, Johns Hopkins University, UC Berkeley, Stanford University, UCSF, Harvard T.H. Chan School of Public Health, Harvard-MIT Health Sciences and Technology, and the University of Michigan. The finalists were carefully selected from a range of submissions worldwide for their sustainable and inventive approaches to solving pressing challenges.
One team, made up of physician-scientists at UCSF and UC Berkeley present the KNO2 sensor, a low-cost solution to monitor oxygen saturation in low- and middle-income areas. A Stanford team's Point of Care Magnetic Levitation technology that could be used to analyze blood samples and diagnose malaria. And NeMo from Johns Hopkins University will present an innovative solution to empowering mothers to identify neonatal illnesses in their children. Prior to the Finals all teams will convene at UC Berkeley and participate in a closed-door, half-day meeting featuring workshops, mentoring, and networking opportunities–including a workshop led by Dr. David Shoultz, current Drug Development program director at PATH. There is also a "What's Hot in Global Health" panel scheduled with young Bay Area global health innovators from Medic Mobile, Eko Devices, the Prakesh Lab, and D-Rev.
Through their collaboration on this challenge, UC Berkeley, UC Davis, UCSF, and Stanford University are striving to provide a bridge between student-driven ideas developed in the academic space to the global health marketplace. The Bay Area provides an important stage for the teams, given its strength in health and social impact, philanthropy, and technology.
The final pitch session featuring all finalist teams, including hors d'oeuvres and a reception, are free and open to the public. To RSVP for the Finals on May 20th (4:00-8:30) , please register here. For more information, please visit the Challenge website.